Efficacy of Myrmecodia Platytyrae (MyP) Water Extract in Reducing Cholesterol Level in Hypercholesterolemia Induced Sprague Dawley Rat
Keywords:
Myrmecodia platytyrea, anti hypercholesterol, low density lipoprotein, high density lipoprotein
Abstract
Myrmecodia plant or ant-nest plant is from Rubiaceae family. Rubiaceae are mainly tropical woody plants, consist mostly of trees and shrubs and can be found in temperate regions. Myrmecodia platytyrea (MyP) are believed to have medicinal value.  This study was designed in order to investigate the effect of MyP extract as anti hypercholesterolemic agent. The results showed that treatment of MyP can significantly reduce (p<0.05) low density lipoprotein (LDL) compared to negative control group. The extract was significantly increase (p<0.05) high density lipoprotein (HDL) concentration compared to negative control group. Besides that, MyP increased fecal cholesterol and fecal bile compared to normal control group. It was also found that lipid profile was significantly decreased (p<0.05) in MyP treatment group. All biochemistry data showed that MyP water extract was not toxic at all.
Downloads
Download data is not yet available.
References
Bhardwaj, S., Srivastava, M.K., Kapoor, U., Srivastava, L.P., (2010). A 90 days oral toxicity of imidacloprid in female rats: Morphological, biochemical and histopathological evaluations. Food and Chemical Toxicology, 48(5):1185-1190.
Bordoloi, M., Bordoloi, P.K., Dutta, P.P., Singh, V., Nath, S., Narzary, B., Bhuyan, P.D., Rao, P.G., Barua, I.C., (2016). Studies on some edible herbs: Antioxidant activity, phenolic content, mineral content and antifungal properties. Journal of Functional Foods, 23: 220-229.
Buettner, R., Parhofer, K.G., Woenckhaus, M., Wrede, C.E., Kunz-Schughart, L.A., Schölmerich, J., & Bollheimer, L.C. (2006). Defining high-fat-diet rat models: metabolic and molecular effects of different fat types. J Mol Endocrinol, 36(3):485-501.
Cao, S., Zhou, Y., Xu, P., Wang, Y., Yan, J., Bin, W., Qiu, F., Kang, N., (2013). Berberine metabolites exhibit triglyceride-lowering effects via activation of AMP-activated protein kinase in Hep G2cells. Journal of Ethnopharmacology, 149(2):576-582.
Chan, N., Li, S., Perez, E., (2016). Chapter 61 - Interactions between Chinese Nutraceuticals and Western Medicines. Nutraceuticals, 875-882. DOI: https://doi.org/10.1016/B978-0-12-802147-7.00061-9
Davis, M.A., Eldridge, S., Louden, C., (2013). Chapter 10 - Biomarkers: Discovery, Qualification and Application. Haschek and Rousseaux's Handbook of Toxicologic Pathology (Third Edition), I: 317-352.
de Isla P.L., R. Alonso, G.F. Watts, N. Mata, A.S. Cerezo, O. Muñiz, F. Fuentes, J. L.Diaz-Diaz, R. de Andrés, D. Zambón, P. Rubio-Marin, M.A. Barba-Romero, P. Saenz, J.F. S. Muñoz-Torrero, C. Martinez-Faedo, J.P. Miramontes-Gonzalez, L. Badimón, P. Mata, SAFEHEART Investigators, (2016). Attainment of LDL-Cholesterol Treatment Goals in Patients with Familial Hypercholesterolemia: 5-Year SAFEHEART Registry Follow-Up. Journal of the American College of Cardiology, 67(11):1278-1285.
Engida, A.M., Kasim, N.S., Tsigie, Y.A., Ismadji, S., Huong, Huynh, L., Yi-Hsu J., (2013). Extraction, identification and quantitative HPLC analysis of flavonoids from sarang semut (Myrmecodia pendan). Industrial Crops & Products, 41:392-396.
Gannasin, S.P., Mohd Adzahan, N., Mustafa, S., & Muhammad, K. (2016). Techno-functional properties and in vitro bile acid-binding capacities of tamarillo (Solanum betaceum Cav.) hydrocolloids. Food Chemistry, 196:903-909.
Hamidpour, R., Hamidpour, M., Hamidpour, S., Shahlari, M., (2015). Cinnamon from the selection of traditional applications to its novel effects on the inhibition of angiogenesis in cancer cells and prevention of Alzheimer's disease, and a series of functions such as antioxidant, anticholesterol, antidiabetes, antibacterial, antifungal, nematicidal, acaracidal, and repellent activities. Journal of Traditional and Complementary Medicine, 5(2):66-70.
Hopkins, A.L., Lamm, M.G., Funk, J.L., Ritenbaugh, C., (2013). Hibiscus sabdariffa L. in the treatment of hypertension and hyperlipidemia: A comprehensive review of animal and human studies. Fitoterapia, 85:84-94.
Jones, H., Alpini, G., & Francis, H. (2015). Bile acid signaling and biliary functions, Acta Pharmaceutica Sinica B, 5(2):123-128. DOI: https://doi.org/10.1016/j.apsb.2015.01.009
Jones, P.J. (1997). Regulation of cholesterol biosynthesis by diet in humans. Am J Clin Nutr, 66(2):438-46.
Jones, P.J., Pappu, A.S., Hatcher, L., Li, Z.C., Illingworth, D.R., & Connor, W.E. (1996). Dietary cholesterol feeding suppresses human cholesterol synthesis measured by deuterium incorporation and urinary mevalonic acid levels. Arterioscler Thromb Vasc Biol, 16(10):1222-8.
Koopmans, S.J., Schuurman, T., (2015). Considerations on pig models for appetite, metabolic syndrome and obese type 2 diabetes: From food intake to metabolic disease. European Journal of Pharmacology, 759: 231-239.
Lazo-Porras, M., Bernabe-Ortiz, A., Málaga, G., Gilman, R.H., Acuña-Villaorduña, A., Cardenas-Montero, D., Smeeth, L., & Miranda, J.J. (2016). Low HDL cholesterol as a cardiovascular risk factor in rural, urban, and rural-urban migrants: PERU MIGRANT cohort study. Atherosclerosis, 246:36-43.
Mannarino, M.R., Ministrini, S., Pirro, M., (2014). Nutraceuticals for the treatment of hypercholesterolemia. European Journal of Internal Medicine, 25(7):592-599.
Mei, X., & Atkinson, D. (2015). Lipid-free Apolipoprotein A-I Structure: Insights into HDL Formation and Atherosclerosis Development. Archives of Medical Research, 46(5):351-360.
Mizaton, H.H., Haris, N.F.M., Mohd Zin, M., Mahamood, M., Ponto T., Abdul Wahab, I., Adam, A., (2014). Anti-inflammatory and immunomodulatary potential of Myrmecodia platytyrea tuber extract, The 3rd International Conference on Nutraceutical and Cosmetic Sciences, KEIO PLAZA HOTEL (Shinjuku), November 11 – 12.
Morita, M., Naito, Y., Yoshikawa, T., Niki, E., (2016). Plasma lipid oxidation induced by peroxynitrite, hypochlorite, lipoxygenase and peroxyl radicals and its inhibition by antioxidants as assessed by diphenyl-1-pyrenylphosphine. Redox Biology, 8:127-135.
Moylan, C.A., Suzuki, A., Papay, J.I., Yuen, N.A., Ames, M., Hunt, C.M., (2012). A pre-marketing ALT signal predicts post-marketing liver safety. Regulatory Toxicology and Pharmacology, 63(3):433-439.
Narasimhulu, C.A., Fernandez-Ruiz, I., Selvarajan, K., Jiang, X., Sengupta, B., Riad, A., Parthasarathy, S., (2016). Atherosclerosis — do we know enough already to prevent it?. Current Opinion in Pharmacology, 27: 92-102.
Obrowsky S., Chandak, P.G., Patankar, J.V., Pfeifer, T., Povoden, S., Schreiber, R., Haemmerle, G., Levak-Frank, S., Kratky, D., (2012). Cholesteryl ester accumulation and accelerated cholesterol absorption in intestine-specific hormone sensitive lipase-null mice. Biochimica et Biophysica Acta (BBA) - Molecular and Cell Biology of Lipids, 1821(11):1406-1414.
Ogunremi, O.R., Sanni, A.I., Agrawal, R., (2015). Hypolipidaemic and antioxidant effects of functional cereal-mix produced with probiotic yeast in rats fed high cholesteroldiet. Journal of Functional Foods, 17:742-748.
Paun, G., Neagu, E., Albu, C., Moroeanu, V., Radu, G.L., (2016). Antioxidant activity and inhibitory effect of polyphenolic-rich extract from Betonica officinalis and Impatiens noli-tangere herbson key enzyme linked to type 2 diabetes. Journal of the Taiwan Institute of Chemical Engineers, 60:1-7.
Popović, Z., Matić, R., Bojović, S., Stefanović, M., Vidaković, V., (2016). Ethnobotany and herbal medicine in modern complementary and alternative medicine: An overview of publications in the field of I & C medicine 2001–2013. Journal of Ethnopharmacology, 181:182-192.
Roslizawaty, Rusli, Rani, S., Zuraidawati, Armansyah, T., Zuhrawaty, Sayuti, A., (2015). The Effect of Ethanolic Extract of Ant Plant (Myrmecodia sp.) on Blood Cholesterol Level in hypercholesterolemic Male Rat (Rattus norvegicus). Jurnal Medika Veterinaria, 9:1.
Saba, E., Jeon, B.R., Jeong, D.H., Lee, K., Goo, Y.K., Kim, S.H., Sung, C.K., Roh, S.S., Kim, S.D., Kim, H.K., Rhee, M.H., (2016). Black ginseng extract ameliorates hypercholesterolemia in rats. Journal of Ginseng Research, 40(2):160-168.
Sancho, J.G., García-Calderó, H., Hide, D., Marrone, G., Guixé-Muntet, S., Peralta, C., García-Pagán, J.C., Abraldes, J.G., Bosch, J., (2013). Simvastatin maintains function and viability of steatotic rat livers procured for transplantation. Journal of Hepatology, 58(6):1140-1146.
Sarkar, A., Ye, A., & Singh, H. (2016). On the role of bile salts in the digestion of emulsified lipids. Food Hydrocolloids, 60:77-84.
Sereno, J., Parada, B., Rodrigues-Santos, P., Lopes, P.C., Carvalho, E., Vala, H., Teixeira-Lemos, E., Alves, R., Figueiredo, A., Mota, A., Teixeira, F., Reis, F., (2013). Serum and Renal Tissue Markers of Nephropathy in Rats under Immunosuppressive Therapy: Cyclosporine versus Sirolimus. Transplantation Proceedings, 45(3):1149-1156.
Seyedan, A., Alshawsh M.A., Alshagga M.A., Koosha S., & Mohamed, Z. (2015). Medicinal Plants and Their Inhibitory Activities against Pancreatic Lipase: A Review. Evidence-Based Complementary and Alternative Medicine, Article ID 973143, 13 pages. DOI: https://doi.org/10.1155/2015/973143
Shodehinde, S.A., Oboh G., (2013). Antioxidant properties of aqueous extracts of unripe Musa paradisiaca on sodium nitroprusside induced lipid peroxidation in rat pancreas in vitro. Asian Pacific Journal of Tropical Biomedicine, 3(6):449-457.
Šibul, F., Orčić, D., Vasić, M., Anačkov, G., Nađpal, J., Savić, A., Mimica-Dukić, N., (2016). Phenolic profile, antioxidant and anti-inflammatory potential of herb and root extracts of seven selected legumes. Industrial Crops and Products, 83:641-653.
Singh, I.M., Shishehbor, M.H., & Ansell, B.J., (2007). High-density lipoprotein as a therapeutic target: a systematic review. JAMA, 298:786–798.
Snow, J., (2016). Context Effects in Western Herbal Medicine: Fundamental to Effectiveness?, EXPLORE: The Journal of Science and Healing, 12(1):55-62. DOI: https://doi.org/10.1016/j.explore.2015.10.004
Soeksmanto, A., Subroto, M.A., Wijaya, H., Simanjuntak, P., (2010). Anticancer Activity Test for Extracts of Sarang Semut Plant (Myrmecodya pendens) to HeLa and MCM-B2 Cells. Pakistan Journal of Biological Sciences, 13: 148-151.
Stolf, A.M., dos Reis Lívero, F., Dreifuss, A.A., Bastos-Pereira, A.L., Fabosi, I.A., de Souza, C.E.A., de Oliveira Gomes, L., Chicorski, R., Brandt, A.P., Cadena, S.M.S., Telles, J.E.Q., Hauser, A.B., Elferink, R.O., Zampronio, A.R., Acco, A., (2012). Effects of statins on liver cell function and inflammation in septic rats. Journal of Surgical Research, 178(2):888-897.
Tolani, S., Pagler, T.A., Murphy, A.J., Bochem, A.E., Abramowicz, S., Welch, C., Nagareddy, P.R., Holleran, S., Hovingh, G.K., Kuivenhoven, J.A., Tall, A.R., (2013). Hypercholesterolemia and reduced HDL-C promote hematopoietic stem cell proliferation and monocytosis: Studies in mice and FH children. Atherosclerosis, 229(1):79-85.
Trocha, M., Merwid-Ląd, A., Chlebda, E., Pieśniewska, M., Sozański, T., Szeląg, A., (2010). Effect of simvastatin treatment on rat livers subjected to ischemia/reperfusion. Pharmacological Reports, 62(4):757-762.
Tshitenge, D.T., Ioset, K.N., Lami, J.N., Ndelo-di-Phanzu, J., Mufusama, J.P.K.S., Bringmann, G., (2016). Rational quality assessment procedure for less-investigated herbal medicines: Case of a Congolese antimalarial drug with an analytical report. Fitoterapia, 110: 189-195.
Vučić, V., and Cvetković, Z., (2016). Cholesterol: Absorption, Function and Metabolism. Reference Module in Food Science, from Encyclopedia of Food and Health, 47-52. DOI: https://doi.org/10.1016/B978-0-12-384947-2.00151-3
Xie, C., Kang, J., Burris, R., Ferguson, M.E., Schauss, A.G., Nagarajan, S., Wu, X., (2011). Açaí juice attenuates atherosclerosis in ApoE deficient mice through antioxidant and anti-inflammatory activities. Atherosclerosis, 216(2): 327-333.
-- 0 --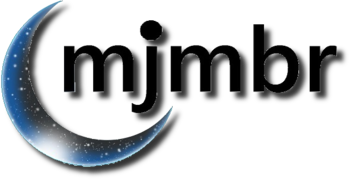 Downloads
How to Cite
Hasan, M. K. N. ., Wahab, I. A. ., Mizaton, H. H. ., & Rasadah, M. A. . (2020). Efficacy of Myrmecodia Platytyrae (MyP) Water Extract in Reducing Cholesterol Level in Hypercholesterolemia Induced Sprague Dawley Rat. Malaysian Journal of Medical and Biological Research, 7(2), 69–80. https://doi.org/10.18034/mjmbr.v7i2.491
Section
Peer-reviewed Article
License
The CC BY-NC 4.0 license lets others remix, tweak, and build upon your work non-commercially, and although their new works must also acknowledge & be non-commercial, they don't have to license their derivative works on the same terms.
Publishing paper with the "Malaysian Journal of Medical and Biological Research" means that the author or authors retain the copyright in the paper.
This journal is granted an exclusive noncommercial reuse license by the author(s), but the author(s) are able to put the paper onto a website, distribute it to colleagues, give it to students, use it in your thesis, etc, so long as the use is not directed at a commercial advantage or toward private monetary gain.
The author(s) can reuse the figures and tables and other information contained in their paper published by Malaysian Journal of Medical and Biological Research in future papers or work without having to ask anyone for permission, provided that the figures, tables or other information that is included in the new paper or work properly references the published paper as the source of the figures, tables or other information, and the new paper or work is not direct at a private monetary gain or commercial advantage.